"When you're going through something hard and...
annese: #truth Whew!
All Because I Heard One Word.
It's another Monday morning. And as I sit at my desk I think about how heavy the weight of the world is. Last night I finally broke. My back was bent, my knees buckled and my shoulders had fallen over. I never thought a day would come when my 6'1, 250 lbs frame would be broken. Yes, I can handle that. No problem I can take care of that. Sure me and my team will be there. Fa sho,...
Happy Thanksgiving!!!
Well, well, well, we have reached another Thanksgiving holiday. Its crazy the difference a year makes. This time last year, I was in a real unhappy place with life. Even though I smiled and kept an upbeat personality. I was very very unhappy. School, friends and job was all not working for me. But the grace and covering kept me…and for that I thank God for his unchanging hand. The blood...
Coming Soon...
                                  ***DRAMATIC MUSIC*** Announcers Voice: He was once on the top of his game…                                  ***FLASHES IMAGES OF PAST BLOGS*** AV: His blogs where the original and random that many loved…                                  ***FLASHES LIKES, REBLOGS AND COMMENTS*** AV: Then he disappeared for the dashboard ...
Pops, Where You At?!?!
     I once had someone ask me what is it that I wanted to be when I grow up. As a kid, I answered with the normal things, I want to be a doctor, fireman, polieman etc. As a teen, I wanted to be basketball star. As a college student, I wanted to be club owner. And recently someone asked me the same question. My answer this time, was very different. I answered, 'when I grow up, I just want to...
Commitment, What Is That?!?!
     Commitment? What is commitment? Webster define commitment as a pledge or promise; obligation, to engage oneself. I ask my followers on twitter (follow me @ScootaBoyd), how would they define commitment? But of course with me not being a twitter junkie like I use to be, I got all of ONE response. (I guess that kinda happens when you arent on twitter all day, every day, you get no respect in...
Watch
allstarpaperz: cntr0l: omg lmao watch this little kid lmfaooooo Awesomenesssss  How can you NOT smile/laugh at this?! Lil dude KILT it!
The Eargasms Collections vol. 1-4!!
herovillain: Dj Fresh - Eargasms v.1  DJ Fresh - Eargasms v.2 Dj Fresh - Eargasms v.3 DJ Fresh - Eargasms v.4 Sex & Music go hand in hand with me so enjoy! Yall need to reblog & catch up cause #5 is coming very soon!
....Damn, Shes Gorgeous!
     So today I was just randomly browsing facebook and I stumbled across a profile that just caught my eye. I mean I stuck in 'aww' for about 2 minutes. (Had to stop at 2 minutes, anything longer would be classified as #STALKING) They say beauty is in the eye of the beholder. Well I have four eyes and she definitey beholds beauty.      Everyone has their 'type' rather...
I Promise...
A per request of @Erossdaboss (one of my favorite followers/follows on Tumblr and Twitter) I will make a promise to blog/post more. I have been real lazy lately with my writings. (Is that the right usage of write Kela?) I have had at least 50 ideas for post I have wanted to do. BUT, I just didnt do it. I am going to start making notes of ideas in my phone to remind myself to come back to it at a...
The Little Black Book 4.0
You remember back in the day, before cell phones, people use to carry all of the phone numbers they got in a little black book. I remember an episode of 'The Fresh Prince of Bel-Air' Will was passing his little black book to Carlton as a right of passage to manhood. Everybody had a little black book. In todays generation we have our own version of our 'little black book.'...
Argument < Discussion
I have never really been big on using text messages to talk about a situation or problem. Mainly because the context/tone of the message can be totally taken the wrong way. During the reading of the message, if you are upset with the person who sent the message, you will more than likely read it as if they are snaping back at you or catching an attitude. I admit I do it all the time. Thats why I...
Something Old, Something New
The time is currently 12:16AM and I am wide awake. At this point I am highly frustrated and upset that I cannot just turn over and fall asleep. Ive tried everything there is to do, to drift off into a deep slumber. Counted sheep, closed my eyes and made up some outlandish story, but I just tossed and turned until I finally just laid there. I didnt move or anything. Just laid there. Room pitch...
Random Post
What up Tumblr world. @Kiara_Annese told me I sucked for not blogging in over 2 months and I need to post something. So here it is…. …………..SOMETHING…….. Over and out, b****es!
treythoughts asked: Dope ass blog bru
The Empty Spot By The Bar
     Today, after my workout, I was so hungry! And with me TRYING to live a heathier lifestyle, I couldnt think of anything to eat. Near my gym is a Taco Bell, McDonalds, Happy Mexican, and the kicker of them all A Five Guys. (Now what PETTY individual, decides to put a Five Guys NEXT DOOR to a fitness center? Bastard!) On my drive home, I decide to stop and get a grill chicken salad from Exlines...
U r RllY DuMb 4r3L!
     The year is currently 2011. A year were technology is more apart of everyones' life as it was never imagined before. I remember being a kid back in the 90's, on the verge of entering into the new era of the 2000s, thinking cars will be flying in the sky much like airplanes do. I was so excited at the infinite possibilities the 2000s hold. From walkmans to ipods, desktops to...
A.B.C.D.E.F.G...
     One day, on a hot Sunday afternoon in a country side church. A congregtion was ready for benediction. The pastor asked one of the church members to lead the dismissal prayer. And as like another stubborn, older church, no one volunteered. And as the pastor turned around in disappointment, a little girl, no older than 8 comes skipping down the aisle, with dress in hand. She tugs on the...
She Is...
She is my #PassionPainandPleasure. Its #UnFortunate the way things ended. We yelled, argued and screamed trying to prove the other was wrong. We were just so #Blind to what we had. When I get #Alone I find myself with a bottle of Jack #BottomsUp taking it to the head. I contemplate walking up her driveway and ring the #DoorBell. In hopes we can end this all with a #Massage. Her #RedLipstick...
Checkin' In.
What up my tumblr fam. I have touched bases with yall in a minute. I promise to get back on my blogging shit. I have a lot to blog about. But I wont get into it right now. Bout to swag up and free-load at somebody's super bowl party. Life is great even with the bull shit. Yall be easy and get at the kid. Instant updates on Twitter. Get at me @ScootaBoyd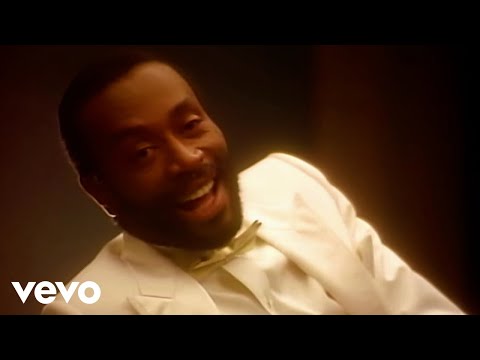 "There's always truth behind "Just Kidding", Knowledge behind "I don't know",..."
– @DestinyChinyere (via yaphilme)
Its not "just Twitter" when you make a fool of... →
BREAKING NEWS: The Press Conference
       *walks into room of reporters and flashing cameras, step behind mic*      First off, let me thank everyone for being here today. I want to thank all the followers, the loyal readers, the consistent bloggers, my family, my faithful supporters, the team and most importantly the organization. Its been a long time coming, but I always knew this day would come. And I stand before you today to...
MEANWHILE ON TWITTER YESTERDAY: lmfao →
feelingsnfiascos: so if ur like me, the baby lickin the bball player…had me in tears!! then the "punkin out" (slides down in car) almosts pissed on myself!! where do ppl make these cause this shyt…HILARIOUS! doritee: bedheadbombshell: fuckyeahkelolo: raz-b starts talkin smack about chris while tryins holla at rihanna, so we all like & chris was like & raz-b thinkin chris...
This Blog Is Not Yet Rated!
     *lays down Iris (my iTouch)*      As I sit here behind this computer screen, listening to music. I got this great idea for a blog. It will probably push the limits of my creativity. Im not a good writer nor do I have the creativity of those who are. But I do have a GREAT imagination. I can picture an entire movie, scene, event, anything in great detail. I was reading this zodiac thing (I...
(Insert Title Here)
Whats up followers. Holiday greetings and salutations to all. I am currently at work just sitting at the computer, listening to a CLASSIC, Usher's Confessions. I havent blogged in awhile and I honestly want to hit you guys with something. But I have no topic in mind. My Christmas was good. Spent it with family, worked through the excitement of the day. But it will be nice to see that 10...
its really just about me
erossdaboss: justbgood: I do this blog thing for me… so no matter how many ppl follow my blog I will always keep it coming straight from the soul…no entertainment, I dont wanna lose myself on yet another social site by trying to say what I think everyone wants to hear. This is me, this is my art, my self-expression. Besides, i lose myself enough on twitter with the #TT's and all the random...
"There's no right or wrong when one chooses to be happy. It's just a..."
– @IceTheDon (via @MsTrecie)
Scoota Talk To 'Em!
I have been at this blogging thang for a few months now annnnnnnnd I kinda like it. It helps me tap into my creativity and expand my writing abilities. I am not a writter or anything close to it. I am just a young cat who looks for ways to relieve stress and other things. I want to thank all of my followers and readers. I hope my blog provides mostly laughter, some entertainment, an inside...
Huh, Wait, What?!?! *Blank Stare*
What up readers, how is everyone feeling out there? Everybody good?  You good? *holds out fist for pound* Aight, thats whats up. Oh me, yeah, Im good. You know me. Slow rolling, chilling like a summer breeze in a hammock and a glass of Ciroc and Simply Lemonade on a Sunday afternoon. Life is good. Life is good mainly because of my encounters with random people and moments. Its December so you know...
You Have Been Warned!
WARNING WARNING!      Young black gentlemen right ahead. 6'1, 250, clean cut, smooth skin and athletic built on the approach. He is educated with a degree in Business Administration with aspirations of going back to school for a masters in Communications or Marketing. Looking to become apart of a sports organizations marketing team. Raised in a two parent household, where the father was the...
Always Remember...
I don't know about most bloggers, but I like to go back and read blogs that I have posted from time to time. And this time is no different. As I type each blog, I'm usually lettings my finger tips do the talking and my mind speak through them. I lay my hands down on the laptop and let them have their way. I went back and read a few past posts. Within the posts, I have noticed an awful...
Blame It On Me...Say Its My Fault!
Its currently early as hell. I've been up for about a hour and a half. And they say when you wake up in the early morning hours, you have something weighing heavy on your mind and heart. Yeah, that saying is pretty much true. I went to sleep pretty late to wake up pretty early. Not only do I have to work 10 hours today, I also have to make it to make appearances at birthday gatherings. Its...
You Lost One!
On Monday, I went shopping with a friend. We were out looking for a dress for her to wear to this gala for her church. We searched and searched for a dress. We didn't find anything at mall one. So we got in the car and went on to mall two. And again we didn't find anything. But while in Macys, I swung by the mens section, not really looking for anything, just browsing. In the midst of...
I Can't See It Coming Down My Eyes...
Tonight, I have realize something about myself. Something that may be a huge flaw in my personality. This thing could cause huge problems in future relationships. I have realized that I have ADD or ADHD. Yeah, folks I have an attention disorder. Okay, okay so I haven't been officially 'diagnosed' with the disorder. But I know I have it! Tonight I was on the phone with a...